SOFT99 Fusso Coat 12 Months Car Wax
admin
Want to keep your car in top condition? Then this SOFT99 Fusso Coat 12-month waterproof detailing solution is just what you need. Designed to be usable for any vehicle, this is a 100% brand new solution that gives you all the help you need to care for your car. This waterproof wash coat and detailing solution will leave you with a crisp finish on the top of your car.
Generally, there are 2 types of car wax such as: natural wax and synthetic wax.
Carnauba wax is one example of natural wax. Carnauba wax is derived from the leaves of a palm tree called Copernica Cerifera. On the other hand, SOFT99 Fusso Coat comprises fluorine polymer classified as synthetic wax. Check this guide to learn more about these 2 types of car wax.
Then you would come up with this question: Should I wax my car? The answer is quite simple: to protect your car against dirt, scratch, crack, fade and rust.
Features of SOFT99 Fusso Coat
SOFT99 Fusso Coat is what you need when you are on the lookout for something that can produce a pristine finish and a sparking, attentive shine. With the help of this 12-month solution, you can keep your car looking absolutely astounding. Great for day-to-day car care but also to ensure that you are left with a car that retains its aesthetic value.
When you want to make sure you have a car detailing add-on that makes sure its look lasts for more than a few days, this is the place to start. Pick up this high quality waterproofing solution, and you can give your car all of the care that it needs to look simply sublime both now and into future.
So, do yourself a favor and invest in a solution that will keep your car looking brilliant. SOFT99 Fusso Coat is available in both light and dark colors, this should give you a full 12 months' worth of transformative change.
Check out the result after we finish polishing, it looks shinning!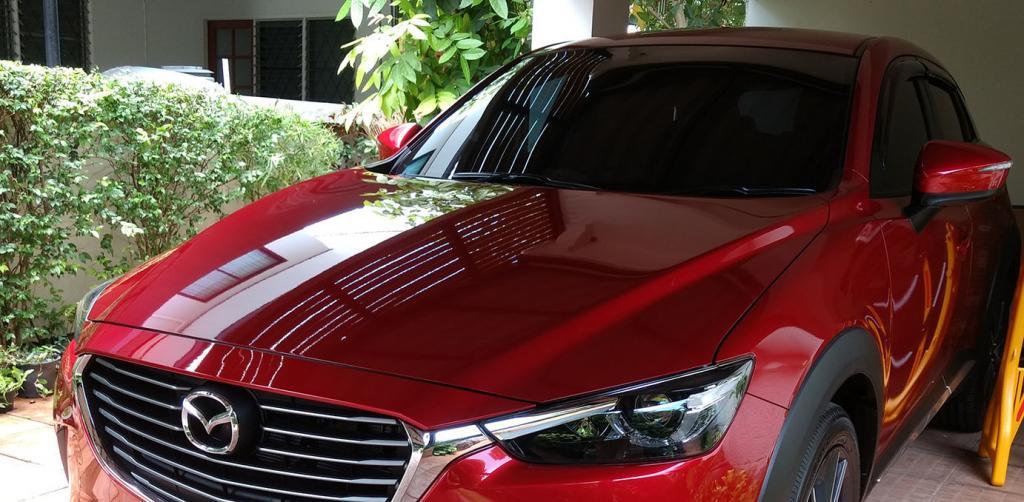 How to Wax a Car
Waxing your car with SOFT99 Fusso Coat is fairly easy with 3 steps:
Wash your car.
Take a moderate amount of the wax onto sponge and spread it evenly on your car's body.
After surface gets dry (weather conditions may apply) wipe off with a dry soft clean towel to finish it.
You might want to watch below video to learn how to wax a car just like a pro.
On our store we sell SOFT99 Fusso Coat 12-month wax at $26.49 (free worldwide shipping).
200g package that comes with a 1EA composition.
Made in Japan, with the best possible attention to detail.
High quality care kit that is available in both light and dark shades.
Suitable for usage for up to one year – long lasting results.
Protect your vehicle against scratches and other forms of damage.
Makes use of fluorine polymer for anti-fouling resistance and protection.
Protect your car from dirt, debris and residue.
If you own JDM car and would like to buy some of its parts, you might be interested in our Japan Parts service.